---
What is Resurfacing ?
Resurfacing also referred to as reglazing or resurfacing is a process where you apply a coating of material over the existing bathtub. Please understand this material is not porcelain, as you cannot duplicate a porcelain finish due to the high heat required for that process. The coating with proper care and maintenance will last about 8-10 years. Perma Ceram can apply this process to bathtubs, tiles, sinks and in some cases floors.
---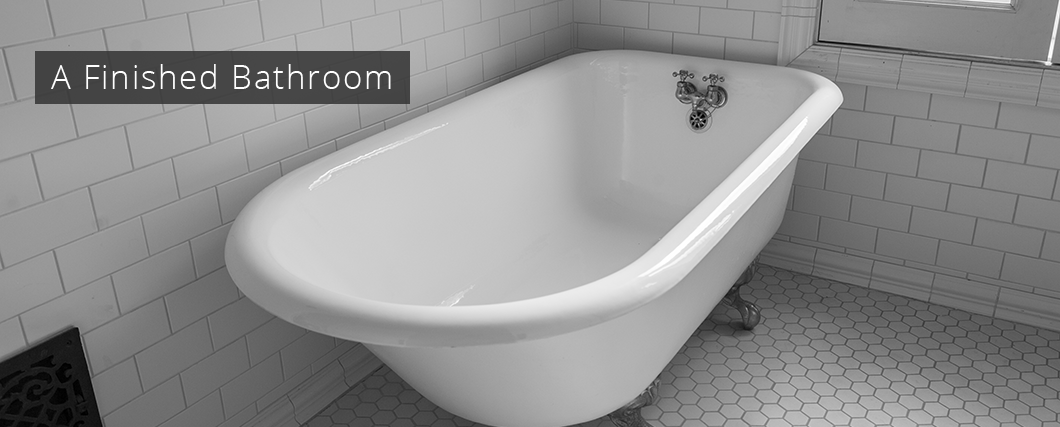 Why Resurface ?
Make your bathtub or bathroom look new again and increase your property values without the need for major reconstruction. In the industry of bathroom remodeling, there are limited options for your remodeling needs. You can do a complete teardown and remodel, which is expensive, time-consuming, and creates a big mess or you can use a liner system which is again expensive or resurface it.
Resurfacing is what we do and have been doing for over 30 years. If you have a dull, dingy, dated bathroom and you want to change the colors, or just spruce up, we can help. Perma Ceram of Westchester can resurface your bathtub or tiles for a fraction of the cost and complete the job in as little as one day, saving you time and money. We can do porcelain, plastic, or even fiberglass.
---
Resurfacing Process
We first clean, and prepare the bathtub with a mild acid, then sand the finish to assist in the bonding of the new material. We then mask the surrounding areas and apply a primer coat and then 4 coats of a sprayed on epoxy finish. Upon the material drying, we unmask and caulk. During the resurfacing process, we use an exhaust fan to evacuate the fumes out the window in the bathroom or a nearby window.
Resurface Your Bathtub!
You can buy a new bathtub at a reasonable price, but understand the major part of the cost is the labor to install it. Bathtubs are often installed during the initial phases of home building, so typically to replace a bathtub you wind up renovating a large part of, or the entire room. We can make your bathtub look new again without the hassle of a partial or complete remodel. Stained, chipped up, and hard to clean bathtubs are unsightly and unhealthy and can create a negative impression on guests. Bathtub resurfacing is the quickest and most economical way to add new life to your bathroom. We will apply a high gloss smooth finish to your bathtub and make it look as good as new.
Resurface Your Tiles!
For a fraction of the time and cost of ripping down your tile, we can give them new life by resurfacing them. We take our time-tested process we use for bathtubs and apply it to your tiles. The average bathroom, bathtub, and tiles can be completed in as little as one day and with virtually no mess. Another advantage of resurfacing tiles is the grout lines are also covered, virtually eliminating the need for regrouting as the sealed grout will not mildew over time.
Fiberglass and Porcelain Chip Repairs
We also do chip repairs in fiberglass and porcelain bathtubs and sinks. If you have experienced a situation where an incident left a mark or a chip in your bathtub we sand it down, fill where needed, and spray a coating over the area to make it unnoticeable.
Bathtub and Tile Resurfacing Services in NY, NJ and CT
Perma Ceram provides reliable and professional bathroom resurfacing services to the residents of Westchester, Putnam, Rockland and Dutchess in NY and Fairfield, New Haven, Stamford and Greenwich in CT.  We also service New Jersey. Completion time of the project depends upon the size and scope of the job, and each job needs is evaluated individually. If you need our Bathtub and Tile Resurfacing services, then feel free to call us at (914) 930 – 4964.